Spotify for Artists is designed to help verified artists get the most out of Spotify. Verified artists can easily manage their Spotify artist profile, learn about their listeners, and share their feedback or questions with the Spotify team.
Normally, there is an application process with Spotify as well as a waiting period. However, Catapult now offers the ability for our artists to instantly be verified and gain access to their
Spotify for Artists
account, which gives you the ability to control your own Spotify artist profile.
With your Spotify for Artists account you will be able to:
Manage and control your Spotify artist profile
Edit your artist biography information
Use Spotify's "Artist Pick" to highlight songs, playlists or an upcoming tour
Upload photos
Pitch your songs for Spotify playlist consideration
Access Spotify streams and listener statistics
Promote your shows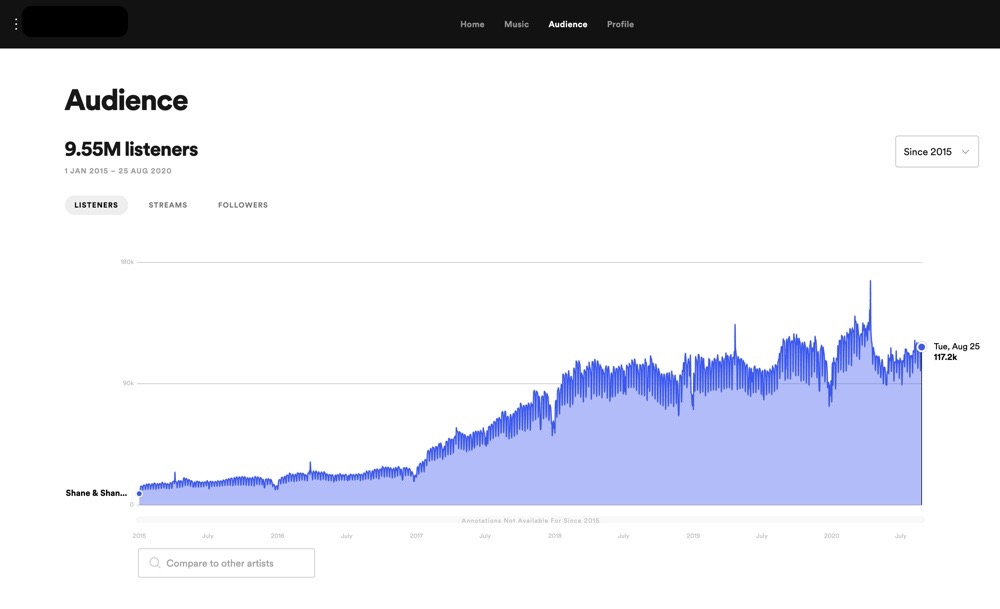 For a full list of features and to learn about everything you can do with your Spotify for Artists page, please visit Spotify's
Artist Guide
.