An Additional Contributor is any person/role that you wish to add as having contributed to a song's production.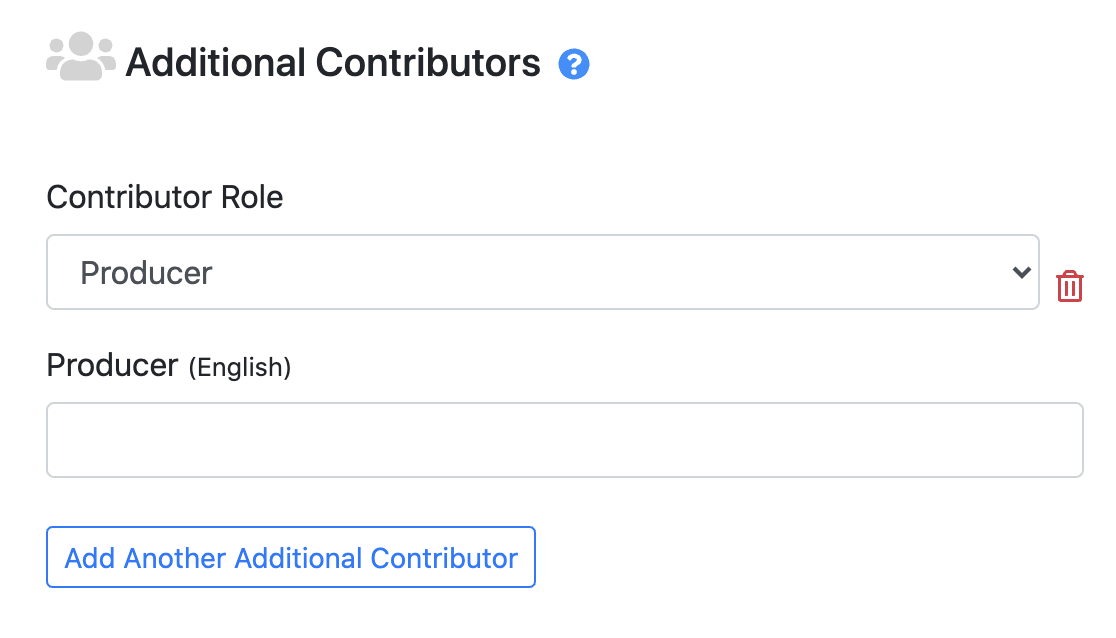 Common Contributor roles include such roles as:
Producer
Publisher
Mastering Engineer
Mixing Engineer
Recording Engineer
Less Common Contributor roles usually are related to instrumentalists such as:
6-String Acoustic Guitar
Background Vocals
Electric Bass Guitar
Drums
Keyboards
During the album submission process, you can add Additional Contributors, however please be aware that not all music stores will use this metadata or display these contributors alongside your album in their stores. We allow you to provide them for posterity and for any music stores that decide to display these roles in the future.