Auto-Splits is a feature that allows you to split the earnings from your song(s) with just about anyone!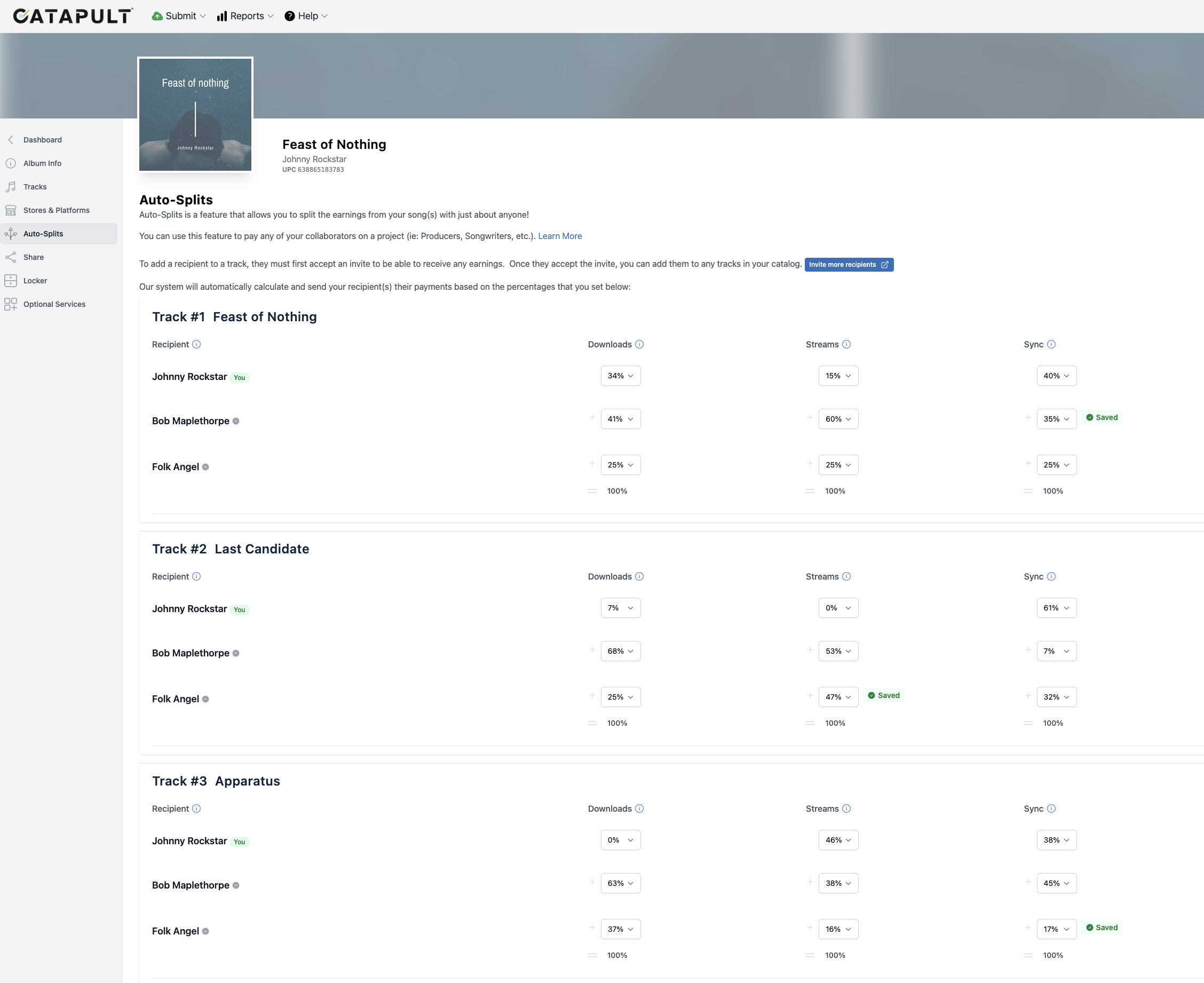 Catapult artists can utilize this feature to pay any of their collaborators on a project (ie: Producers, Songwriters, etc.).
At the end of every month, our system will automatically calculate and send their payment(s) based on the percentages that you set.


For example:
Let's say you recorded a song and when you went into the studio you enlisted a fellow musician to play some sick guitar on your track. If you made an agreement with that person that they should earn 15% of your song's earnings (because of the work they did on that song), you could then add that person as a "Recipient" and set their percentage at 15%. Then, the next time payments are made, that person will be paid 15% (And you would be paid 85%).